Matthew Reese
Jolly
is an actor who portrays a Yacht waiter in 
Baywatch
.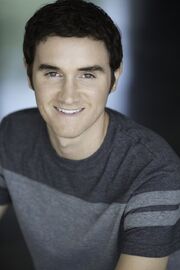 General Information
DOB
April 5, 1990
Birth Place
Columbus, Ohio, USA
Height
5' 10" (1.78 m)
Biography
At age 13 Matthew Jolly worked as background in a movie being filmed in his hometown. The movie's success inspired and motivated him to follow his dreams of becoming an actor.
Links 
Gallery 
Ad blocker interference detected!
Wikia is a free-to-use site that makes money from advertising. We have a modified experience for viewers using ad blockers

Wikia is not accessible if you've made further modifications. Remove the custom ad blocker rule(s) and the page will load as expected.