Charisse Lyon
is the actress who portrays a beach goer in 
Baywatch
.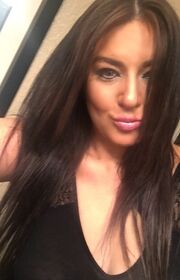 General Information
Height
5' 8" (1.73 m)
Biography 
Charisse Lyon is a film and theatre actor who got pinched by the acting bug while acting in school plays as a little girl. She continued to take drama classes as a teen in high school and performed in school plays. As a young adult she performed in lead and supporting lead roles in community theatre.
Charisse is known for her work in such films as Sleepless Nights (2016), All Eyes on Me (2017), Office Christmas Party (2016).
Links 
Gallery
Ad blocker interference detected!
Wikia is a free-to-use site that makes money from advertising. We have a modified experience for viewers using ad blockers

Wikia is not accessible if you've made further modifications. Remove the custom ad blocker rule(s) and the page will load as expected.